We spend about a third of our lives sleeping. While scientists are still trying to figure out why we fall asleep, there is no doubt though that sleep is as essential to our bodies as eating, drinking and breathing. Being asleep may seem like a complete state of inactivity, but what we do not realise is that during those hours of unconsciousness, our bodies are hard at work.
A good night's sleep makes us feel more than just better. We wake up feeling = refreshed, vitalised, more alert and even happier. Apart from restoring our energies, here are some of the many benefits of sleeping that helps rejuvenate our bodies.
1. TISSUE GROWTH & REPAIR
While sleeping, our brain releases hormones that encourage tissue growth and regeneration to repair blood vessels. The hormone actually increases cell multiplication, creating more white blood cells that helps combat viruses and bacteria. Our immune systems rely on sleep to help the body recover from infections, surgery and trauma.
2. MEMORY & CONCENTRATION
Studies have revealed that when we sleep, memories and skills learned are more solidified and improved by shifting to more efficient and permanent brain regions, a process known as 'memory consolidation'. Sleep also improves problem-solving skills, concentration and productivity.
3. SKELETAL HEALTH
Did you know that a good night's sleep effects your bone health as well? While we sleep, our bones are in a constant state of repair, replacing mature bone tissue with new ones and remodelling the bones weakened by micro-damage from the normal wear and tear of everyday activities. Researchers at the Medical College of Wisconsin also discovered a link between chronic lack of sleep and abnormalities in the development of both bone and bone marrow, and lower bone density.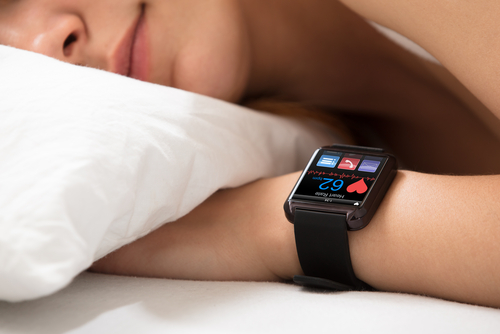 4. HEALTHY HEART
Good-quality sleep decreases the work of your heart, as blood pressure and heart rate go down at night. On the other hand, people who are sleep-deprived or who even over-sleep, are at greater risk for developing hyperlipidaemia, or high cholesterol, which can lead to heart attack or stroke.
5. HEALTHY WEIGHT
Lack of sleep can disrupt the body's hormone balance – ghrelin and leptin, two hormones that stimulate and suppress appetite, respectively, which can lead to consuming extra calories and eventually weight gain. A study in the American Journal of Clinical Nutrition showed that people eat an average of nearly 300 fewer calories per day when they are well-rested. So, start trimming your waistline or maintain a healthy weight by following a regular sleep schedule.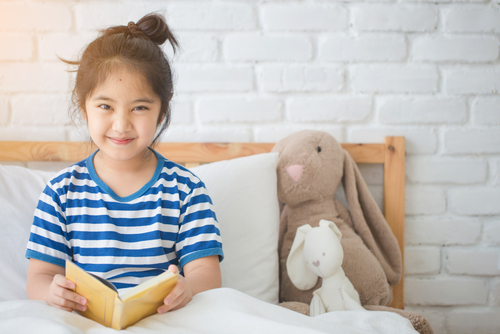 6. ELEVATES MOOD
Sleep and mood are closely connected; poor or inadequate sleep can cause irritability and stress, whereas maintain a healthy sleeping pattern can help enhance emotional wellbeing. Chronic insomnia may increase the risk of developing a mood disorder, such as anxiety or depression. So, sleep and be happy!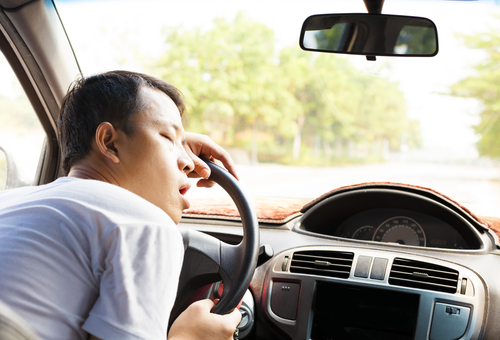 WHAT HAPPENS IF YOU DON'T GET ENOUGH SLEEP?
Poor sleep or chronic lack of sleep can have immediate adverse effects or can increase the risk of developing long-term health problems such as:
Excessive tiredness and lethargy
Morning headaches
Poor memory and difficulty focusing
Anxiety and depression
Chronic health problems such as obesity, diabetes and cardiovascular disease
Increased risk of alcohol and drug dependence
Prone to a car accident
Making mistakes at work, including accidents
Relationship problems
Lack of sex drive
TIPS FOR BETTER SLEEP
What matters is not only about getting the right amount of sleep but also gaining the quality of sleep as well. Here are some ways to ensure your body gets a good night's rest:
Follow a regular sleep schedule
Avoid consuming caffeine 4 to 6 hours before bed and try to minimise the intake e during daytime
Create a calming bedtime routine such as meditating, reading, listening to soothing music, lighting scented candles etc.
Avoid alcohol and heavy meals before sleeping
Avoid smoking, especially near bedtime
Minimise noise, light and excessive hot or cold temperatures in the room
Keep electronic devices away during bedtime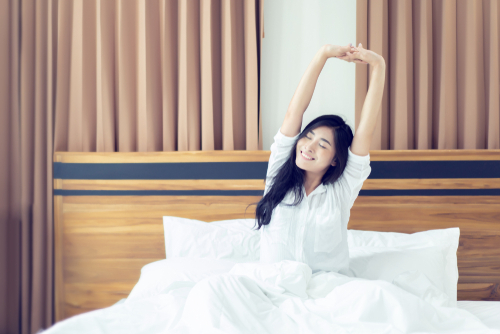 A PILLAR OF HEALTH
The amount of sleep needed varies for each person and is affected by several factors. However, for most adults, 7 to 9 hours per night is the ideal amount. Unfortunately, given our busy schedules, we often take sleep for granted and consider it as a waste of time. We must realise that along with nutrition and exercise, good sleep is equally important and that it is one of the key pillars of our health.